If you haven't noticed by now, let me clue you in… I love Grey's Anatomy.
I will not admit the number of times I have seen seasons 1-6…mostly because I've lost count.
So, while I'm not a doctor, I kind of am.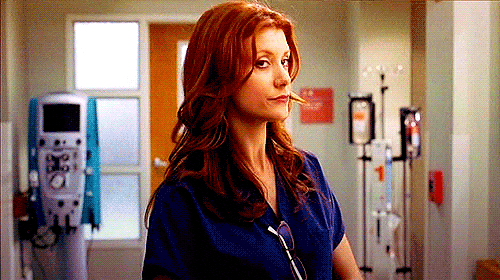 I have seen season five, episode seventeen several times before, but as I was rewatching the series…again (y'all I really need a life), I was shocked when Dr. Bailey and Dr. Yang began treating three siblings with CDH1.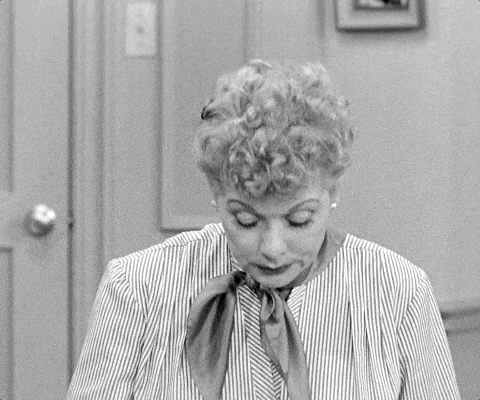 Knowing my emotional stability, I decided to forgo watching the whole episode because…well, I quickly Googled the show's synopsis and during one of the siblings' TG a tumor is found. Since that is one of my greatest fears about surgery, I thought it best to not reinforce my fears.
But it got me thinking.
That episode originally aired on March 12, 2009. I was a junior in college and the very last thought on my mind was "gee, maybe I have a cancer-causing gene mutation". In fact, little did I know I still had to walk through another valley or two before I even got to this gargantuan Red Sea called stomach cancer.
So, first of all, there were already people eleven years ago dealing with this issue and I was completely clueless. I mean, Grey's usually takes highly unlikely, extremely rare diseases and circumstances (anyone remember the ferry boat or plane crash?) and hypes them up. This seems like another far-fetched plot line – CDH1 patients are ready to have their stomachs taken out and everyone is trying to talk them out of the surgery (including Dr. Yang!!!) because of its life-altering impacts.
But here we are. Very real. Very now. Very relatable (Shonda, call me, girl).
The episode is entitled "I Will Follow You Into The Dark" and the symbolism is not lost on me. I am walking into a very dark, unknown, scary season of life and I'm asking my friends, family, and by extension, you to come with me.
For the most part, people don't know what to say. How can you? I mean, if roles were reversed and someone told me they were having their stomach removed because of a mutated gene, I'd have to ask them to repeat themselves twice and then nod on the third time because it's rude to ask again.
It is A LOT.
It's a lot for me and I'm dealing with it every day.
But aren't we all dealing with something every day? Years ago, I worked with crime victims and a mentor told me "we walk amongst the wounded". And, wow, does that resonate.
There are more of us in the dark than we know. Sometimes I think we are blinded by the intensity of our own pain.
One thing you learn on the cancer wing – pain doesn't discriminate. And at NIH, where they are battling rare, complex, and new diseases, there is far more bad news than good. One of the ladies I met at The Lodge shared with me "NIH is where the uncommon is common". She's not wrong. I was able to hear several different families share their stories and it touched me that not only were they willing to share, but how much hope and faith they had in the doctors, in the clinical trials, and in God.
Pain doesn't have a hierarchy because it is individual to each and every person. Your pain and problems are just as real as mine and mine are just as real as someone with even worse news than mine.
And Jesus sees them all.
Come to me, all you who are weary and burdened, and I will give you rest. Take my yoke upon you and learn from me, for I am gentle and humble in heart and you will find rest for your souls. For my yoke is easy and my burden light.

Matthew 11:28-30 NIV
It doesn't say "come to me y'all (southern NIV) who have cancer" or "come to me everyone who lost a loved one" or "all the singles carrying the weight of loneliness, y'all can come over here". It says ALL who are weary. We each have a burden worthy of setting down.
But, back to not knowing what to say to someone who may be in the thick of their darkest season while you're standing in a bright summer season. There's nothing perfect to say because nothing you say can change their situation. Nothing anyone says will change the fact that I have a gene working against my very own body.
Most days, I don't know what to say to myself. Most days, I don't even know what to say to God. I know He hears me through my mumbling and disconnected sentences, usually paired with a few (read: countless) tears.
Words fail, but God can't.
And He always knows just what to say. He's the only One who can bring light into the dark places and the only One who can lead us out of the shadows.
Fear not, for I have redeemed you; I have call you by your name; You are Mine. When you pass through the waters, I will be with you; And through the rivers, they shall not overflow you. When you walk through the fire, you shall not be burned, nor shall the flame scorch you.

Isaiah 43:1-2 NKJV
Kind words, listening ears, and instead of telling someone you will pray for them, stop and ask if you can pray with them right then and there. The words you pray don't matter, the action does. These are things to help us all get through the valleys.
If you need encouragement, give it. If you need love, give it.

Whatever you need, give it away.

Dr. Adrian Rogers