Where do I even begin to describe the last few days? The only logical place is at the beginning. This might be a little graphic, but hopefully gives future seahorses insight and is as honest as I can be.
SUNDAY
Sunday morning, a friend graciously drove me to NIH. I was supposed to arrive at 9:00am, but by the time I walked to the only entrance designated for weekend arrivals and the security guard had me unpack my entire suitcase, I was closer to 9:45.
Upon arrival at the clinic, I was given a wristband with my ID markers and a blood type bracelet, in case I require a blood transfusion during my stay. They led me to my room – 3-2648, NW 3 and left me to "nest" while they got the appropriate tools to take yet another COVID test, and yet another pregnancy test. Both came back negative. 
I was then told I needed to get an IV port inserted. This would be the port for all my drugs over the course of my time here. I have exceptionally small veins and so they ended up having to use a vein on the side of my wrist. I'm sure there is a technical name for the vein, but it wasn't mentioned on Grey's Anatomy, so I don't know.
Next, I needed to get a chest X-Ray, which took all of 10 minutes and was completely painless. My blood results came back that I was very low on iron, which has always been a bit of an issue for me. They hooked me up to an IV and started an iron infusion. The nurse warned me, "this could cause numbness or swelling of the tongue, so let me know if you feel anything". Awesome.
Fortunately, I did not and it went in just fine.
The rest of the evening I spent drinking water while on FaceTime with friends, family, and my home pastor called to pray over me. The nurse said she would wake me around 5:45 so I could shower with an antibacterial wash and get dressed and ready for the team to come to get me. 
Needless to say, I did not sleep well.

MONDAY
5:45 came very fast Monday morning. I showered and was dressed by 6:10 and was told they would come to get me at 7. By 7:30, they were finally ready for me.
Two friends had sent me the same verse and I believe it was God's way of reassuring me.
The Lord himself goes before you and will be with you; He will never leave you nor forsake you. Do not be afraid; do not be discouraged.

Deuteronomy 31:8, NIV
They got me onto the stretcher and pushed me back to the pre-op room where the anesthesiologist was waiting to put in my epidural. I kept repeating over and over to myself Isaiah 41:10:
So do not fear, for I am with you; do not be dismayed, for I am your God. I will strengthen you and help you; I will uphold you with my righteous right hand.
But still, the quiet tears came. The anesthesiologist could see I was upset and so she pushed some Valium to help me relax a little. The epidural was next. They had to keep me awake so I could verify the numbness, but as soon as the probe went in…let me pause to say this isn't like an epidural shot, this is an epidural catheter that would stay in for about 5 days. It is a long funny looking torture device. I didn't see anything because I passed out. My blood pressure dropped from the medication pushed through the epidural and I started vomiting. Great way to start a morning. They laid me flat on my back, gave me more Valium and I vomited again. The next thing I remember is seeing Dr. Davis standing with his scrub cap ready to go and then I was in the recovery room. 
Let me take a moment to say a very big thank you to everyone who took the time to pray for me. I appreciate you flooding the throne room on my behalf. I certainly needed Michael, Gabriel, and the hand of Christ himself.
They rolled me back to my room and that's where things started to go wrong.
I remember them asking me if I could move into bed from the stretcher and shaking my head. I was lifted back to my bed and started convulsing. Apparently, this happens when people come off the anesthesia, but when a tech came in to bring me a warm blanket, I asked her if my chest was supposed to be tight. I have never seen doctors rush into a room so quickly. I was having trouble opening my chest and I told the ROOM FULL of doctors "you know how when you get implants, it feels like an elephant on your chest?"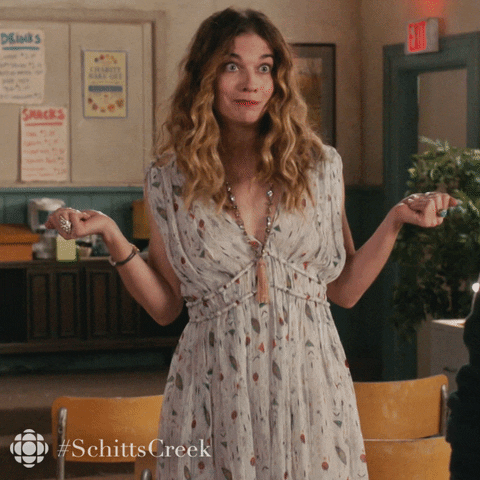 I was extremely itchy and they determined I was allergic to the Fentanyl going into my epidural. I was still convulsing so they took my basal rate of Bupivacaine from a 10 to an 8 and removed my Fentanyl completely. They quickly took an EKG and a chest X-Ray to make sure I was ok – I am so thankful for their full attention and thoughtfulness. They left no stone unturned. 
Then the night came.
TUESDAY
I am not sure what time I woke up, maybe 2 or 3 am and I pressed my call button for help because once again I couldn't breathe. And this time, I really thought I was about to meet my Maker.
The anesthesia wore off and I was made very aware that my epidural was only numbing the left side of my body. This means I felt every ounce of pain on my right side. I could only take very shallow, very short breaths. I was genuinely terrified. 
The epidural has a basal rate which gives a constant flow, but then I have a magic button to press in extreme pain. But regardless of how many times I pressed the pain button, it still wouldn't help my right side. The nurse suggested I set a timer every 15 minutes and wake up to press my button and that I really should have pressed it sooner. Through my tears I told her "I can't breathe, you have to help me". And maybe her hands were tied, but she just stood there hands on hips and so I started calling out for Jesus. The pain finally passed to a point where I could breathe and I was able to go back to sleep. I've had some tough moments in life. That was one of the very hardest.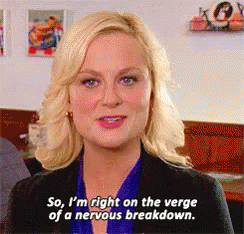 For the first few nights, they took blood samples every morning at 5am and would weigh me at 5:45. The doctors round around 7am so around 6:30, the nurse got me out of bed and into a chair. Ouch! They did surgery right into those top abs, so any assistance my abs may have previously provided was totally out of the question. I could not even get my own legs out of the bed…mostly because the epidural made my leg numb on my left side. 
The nurses changed shifts at 7am and I got a truly fabulous nurse for the day. Nurses make the entire hospital run and we do not give them enough credit or pay for the things they have to do. I will forever be grateful to my nurse, Katie…and as you read you'll see why. I am going to leave a few details out because we don't need to talk about catheters, but let's just say I was having a rough day.
I explained to Katie and the doctor who first rounded on me my issue with numbness only on one side. They called the anesthesia team, who sent someone to do a numbness test. I could feel everything on my right, nothing on my left.
So, they said they would be by around 3pm because they had to wait until my heparin shot had worn off ( I get a heparin shot every 8 hours to help prevent clots). Closer to 5pm, the anesthesiologist arrived. They undid all the taping around my epidural and the doctor pulled it out about 2cm to hopefully spread the numbness to both sides. In order to check the epidural, she needed to send some medicine through the cord. So she injected me. Then we sat and they started taking my blood pressure every 5 minutes.
I started to feel very woozy and told them "I'm not feeling so great" and Katie caught me as I passed out in the chair. My blood pressure had bottomed out at 81/37, which is very low. And if you remember from earlier what happened when my epidural was placed…I vomited. Well, that was FUN. Katie was there patting my back and holding an (empty) bucket. It was a really special day.
So then I was worried about causing a leak internally because my forceful act made my incision bleed. The doctors were not concerned and said the bleeding from my incision was normal and not to worry. This team of doctors is truly top-notch. I worked them hard and they still took the time to reassure all my hypochondriac tendencies.
I went to bed hoping it would be an easy night!
WEDNESDAY
I woke up around 1am and called the nurse because I was extremely hot. She took my temperature and I was at 100.4. Because I was not on any opioids, I was relying mostly on a Tylenol infusion. I went back to sleep and woke up with a normal temperature. My night nurse this night was amazing. She was so kind to me and called me her princess. I love my Selina!
Wednesday was finally better. I took in every single victory. I was able to drink some chicken broth, beef broth, and even some straight water. Some seahorses can't do water without it being "cut" by something like lemon or lime, so I felt like this was a huge success.
They want you to walk at least a mile two days post op and I wasn't going to let them down. It was a struggle, but I did it.
THURSDAY
Thursday morning I woke up and I had finally slept more soundly. Other than the vitals checks, heparin shot, and 5am blood draw, I was snoozing!
They dropped my saline drip down to 10ccs per hour and were trying to make me more independent by relying on the protein drink they suggested. The dietician at NIH, Rachael, who honestly deserves a medal for how amazing she is, told me getting the drink down wasn't necessary but rather a goal. I think it's the first goal I really have ever passed on. I just couldn't get past the taste. Instead, I worked on more broth and ice chips. 
Selina was my night nurse again and I told her I was going to bed early and I'd see her when she came to do my meds. 
FRIDAY
After they weighed me, they told me I could get back in bed. Sweet Selina let me go back to sleep and sleep until 7:30, which was truly life-changing. 
I woke up completely ready for the day.
This day was also particularly wonderful because my Dad scheduled his check-up cat scan while I'd be up here and so he was allowed into the clinic center. Because of COVID, no visitors are permitted onto the premises.
Additionally, I was allowed solid foods! I started the morning with five bites of scrambled eggs. Throughout the day, I had 2 ounces of mac and cheese, 2 ounces of applesauce, peanut butter, cottage cheese, and ten Goldfish!! It is a huge learning curve and my Potassium was a little low, so they gave me a drip to boost it back up.
The best news of the whole day: I was anticipating having my epidural out on Saturday, but the anesthesiologist said since I had lowered my basal rate to a 4 there really wasn't a point in having it. I got it removed a whole day early…which meant…I. Could. SHOWER!!! I also love winning, so getting to do something earlier than expected is a huge mood booster for me.
Since the epidural was out, I was able to request acupuncture which magically appeared an hour after requesting. It was fabulous. 
After so many tough days, I was really grateful to have a good one.
SATURDAY
I didn't sleep as well as I had hoped just because I got hot and had mild discomfort. I am refusing opioids and so it's a bit of a struggle to get truly comfortable.
I didn't do as well eating because it's a lot to learn. There is so much chewing required. I also dreamed of a cheese and bean burrito and somehow the hospital food is just not living up to my dreams.
The lack of sleep over the course of several days led to two different naps and when one of the doctors rounded on me, I dramatically threw my hand against my head and said "I had to take to bed"…between that and my new silk robe every day, I hope I have brought them a little entertainment.
In all seriousness, they are truly remarkable human beings who are using their God-given talents to save lives. I cannot say enough about the entire team.
I have Selina again tonight so despite some moderate pain, I am hoping for a good night and a great Sunday. Selina just brought me a heating pad for my pain and some ice. What an angel.
The doctors have said if I continue, I will be able to go home on Tuesday!! Wouldn't that be wonderful?
To everyone who has prayed, and sent flowers, texts, and memes over Instagram…thank you. 
I am truly humbled by your thoughtfulness, generosity, and concern.