Inspired by my chat with the beautiful sisters of BeetinGenes, I decided I would give an updated version of "what I eat". Since I know that's the topic that keeps you up at night.
I am coming up on 19 months post-op and I still keep a lot of the same safe foods but have gotten a little bit more adventurous and my portions have also grown. I've also found some sweet treats that have made my day complete. These treats have also helped me add four pounds back to the scale.
Morning
As you've read, I struggle with liquids. My intestines like to wake up slowly and if I drink water or eat something right when I wake up, I get terrible nausea. But after talking with Rachael about how I simply have to get more hydration in, I started trying different things. Finally, I figured out that a cup of warm unsweetened tea is just what my intestines want.
First things first, I try to drink the entire mug of tea while I get ready for work. Honestly, most mornings I may only get 4 ounces down but that's better than nothing. To each their own for brand and flavor but I am a Twining's English Breakfast girl. If I decide to have more tea at night…mostly if I'm feeling rumbly or queasy after dinner, I will go for an herbal tea like the orange and cinnamon spice.
Also, a bonus addition of the flowers since it was $1 rose Tuesday at Central Market.
My coffee routine has stayed the same. I do about a 1/4 cup of coffee, 1 cup of whole milk, and a splash of creamer. The only change I've made is to add two scoops of collagen. It adds a little kick of protein + (in my mind) helps my hair and nails. Which, if we are being honest, helps sustain my vanity.
Breakfast (and also pre-workout meals)
I know this isn't proper form for a Seahorse but I really don't eat my first meal until around 9:45AM or 10AM. The thought of eating makes me ill. I stick to my coffee and let the 19g of protein I'm getting from the milk + collagen sustain me.
When it is time to eat, I have three meals that I choose from. These are also the meals I eat if I'm about to do a heavy Peloton workout.
First up, oatmeal. I eat this around 4 days a week. I like either Quaker's "Lower Sugar" Maple & Brown Sugar or Trader Joe's Unsweetened. I also really like the Trader Joe's Oats & Flax, but I was out so couldn't include them for the picture…which may tell you how often I eat it.
I always add some sort of sliced or chopped nut + whichever fruit looked best at the market. Usually, it is blueberry, banana, or raspberry. Dealer's choice.
If I am at home and have a more leisurely filled morning, I will make a link of chicken sausage and one of the Trader Joe's hashbrowns. Y'all. Even if you have a stomach…go get some of these. They are DELICIOUS and like, $1.99 a pack. I will either add avocado to the top of the hashbrown or just with a little natural no sugar added ketchup.
Finally, my tried and true. My go-to smoothie has been a fan favorite since before surgery. And by fan, I mean me. This smoothie is Rachael approved. I start with frozen blueberries, a banana (pro tip: the consistency of the smoothie comes out better if the banana is also frozen), a scoop of protein powder, your milk of choice, and your yogurt of choice. I use Bulgarian Yogurt mostly because it (1) has a long shelf life (2) is high in protein (3) I like the packaging.
If I am going to have this before a workout, I will typically add peanut butter just for the extra calories and protein.
You might be thinking, "Kathryn, why do you use Fairlife in your smoothies and Promised Land in your coffee?". And that's a great question, really. I prefer the taste of Promised Land milk but it has become very hard to find. So, for things like my smoothie that hide the flavor, I go with Fairlife which is easier to find on the shelves and has just a wee bit more protein.
Snacks
Snacks are really so crucial to the day. I keep packages of cashews, almonds, and peanuts everywhere. I always have them in my purse and desk. I also have a snack container in my car that I fill up with individual servings of nuts so if I get hungry while running errands I always have something to lift my energy back up – safety first.
Other than nuts, my easiest snack is cheese. I love the single cheddar cheese snack bars by Trader Joe's. I don't have the original packaging since I like to organize my fridge like a Pinterest board but you get the idea. If I'm at home I will switch it up and maybe have a nice Gouda or the "Unexpected Cheddar"…again, by Trader Joe's.
I pair my cheese with a couple pretzels and a couple grapes. I used to do some apple slices but after many months of protest, I have concluded that apples cause me more problems than they are worth. I still keep a couple on hand and if I'm having a good intestine day, I will risk it. Otherwise, I stick to grapes. The cotton candy grapes are my favorite and I'm so glad to see them on the shelves again!
And, it's not all the apples' fault. Even though I peel them, I don't think I chew them well enough…but still, some battles aren't worth fighting.
Another favorite of mine: cottage cheese and peaches. I never liked cottage cheese…until surgery. And now I can't get enough of it. I'm looking forward to summer when we have fresh peaches again! I will do two halves and then about 3/4 a cup of cottage cheese. A full cup is a little too much + the peaches but I'm not giving up the extra half of peach for more cottage cheese.
This is definitely a snack I can only eat at night, but I love eating a pitted date with peanut butter. I used to eat this for breakfast pre-surgery, but after discussing it with Rachael we felt like that might be too much sugar too early in the morning. So now I eat them at night when I have a full day's worth of protein in my intestines or before a workout in the evenings.
As always, my Fairlife protein drinks remain a steadfast staple in the pantry. Right now, I'm on a Salted Caramel kick. I drink one of these whenever I'm running late (anywhere, always), during a workout, and on those days when solids just feel like too much work. Major heart eyes at this little beverage.
This last one is new to the rotation. One of those things I picked up while strolling the aisles at Target. So far, I'm a fan. This is my second box so I feel confident that it will stay on the roster. I usually eat this at night. If I have eaten a particularly early dinner and am still a little "hungry" before bed, I will have a very small bowl with just a tiny bit of Fairlife milk and some sliced almonds.
Lunch/ Dinner
If I am working out of the office, I usually get takeout for lunch. It ranges from a sandwich (I don't eat the bread), grilled chicken from Chick-Fil-A, chicken/tofu pad thai…also a BIG lover of fajitas. Serving portions are usually huge so it always makes at least two meals and it's just like the perfect dish – protein and lots of flavors!
If I am at home, I usually eat the same thing for lunch and dinner. I browse Pinterest and find a new recipe and will make it until I am absolutely sick of it…and then wait a few weeks and then make it again. I can share some of those recipes if anyone is interested but this post is already so long that I feel like I need to wrap it up soon.
Right now, my dish of choice is inspired by that viral Tik Tok for second-day-salmon. While I don't Tik Tok, I saw the video once it made its way to Insta Reels and I was sold. So, salmon, rice, and veggies. I heat it up with olive oil, soy sauce, and sesame seeds and then once it's good and warm I add a little tangy spicy mayo. YUM! It makes 2-3 meals.
DESSERT (all caps because I am shouting)
I am most grateful that I can now tolerate some (real) sweets. Below are my favorite treats. Other than the Outshine popsicles, I stick to about 8 grams of added sugar as my max. I keep them all in the house and each night get a different treat. Sometimes, if I split my dinner into two or three portions…I can have more dessert, too!
And now…for my favorite thing ever. These little cookies make life so much better. I can only have one and it's usually what I choose for my dessert and I savor it in as many bites as possible. At 9 grams of added sugar, these little guys have made both my heart and hips full.
Before you go!
Let me talk about two more things.
First, saltine crackers. I know, I know. Seems so simple. But they are a game changer for me at night. Sometimes bile happens. And on those nights if raising up to 90 degrees doesn't help, I shuffle to my container of saltines (I keep mine in the bathroom for convenience) and pull one cracker out and shuffle back to bed. It works like a charm.
Lastly, let's talk about water. Polly, Taylor, and I touched on this in our chat but I wanted to flush it (pun, for sure, intended) out a little more. Most Seahorses have to be very diligent about separating their food and water by 30 minutes. That's what's recommended and definitely what I stuck to down to the minute for a long time. But, recently, I have started getting a little wild.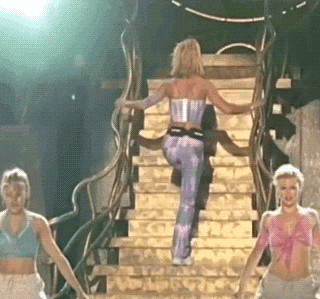 I have found that *for me* plain water tends to go down better if it is accompanied by food. So particularly when I eat my lunch and dinner, I split my meals even smaller than usual so I can drink 2-6 ounces with my meals. It is working for me and hasn't caused any issues. Always follow Rachael's rules (or your nutritionist), but when we discussed it Rachael told me as long as it was working for me then to keep doing it. Especially since my weight has stayed steady.
I stick to the higher pH level waters. Most recently I added this Core water to the list and it is so smooth. I start drinking it with my dinner and then try to get through half a bottle from dinner to bedtime. Some days I can do more…other days I do my best and don't even get halfway.
Looking back from where I was even four months ago, it is amazing how much the body heals. I know I have emphasized the struggle here and it's real. But, the victories are also real and they are so much easier to forget.
The first shower after surgery, the first liquid, the first solid food.
That first little bit of chicken broth two days after surgery was savory and warm and it bubbled a little as it went down. It took me about twenty minutes to drink such a tiny cup.
My first solid on day five was eggs and I was so excited. I only took about three bites, but I did it.
And now almost nineteen months later I am eating full meals, having dessert, drinking water (as much as possible), and just living life (the best I can). It's easy to forget the victories because there are a lot of challenges and I get frustrated by what I can't do instead of focusing on how far I've come.
And…you guessed it. The same goes for God. Sometimes I get so frustrated with the things He has not given me that I forget how far He's brought me and all He has given me along the way.
On my refrigerator I have Romans 5:1-5 written out:
Therefore, since we have been justified through faith, we have peace with God through our Lord Jesus Christ, through whom we have gained access by faith into this grace in which we now stand.

And we boast in the hope of the glory of God. Not only so, but we also glory in our sufferings, because we know that suffering produces perseverance; perseverance, character; and character, hope. And hope does not put us to shame, because God's love has been poured out into our hearts through the Holy Spirit, who has been given to us.
I need this verse every time I open the fridge to get another snack not because I'm so great and holy but because I'm so awful and unholy. With my personality and leaning towards worry, I need a reminder multiple times throughout the day that my faith in Jesus makes me at peace with God.
And because of that peace, I know that God works all things for good and that suffering, pain, and frustrations all have a reason. They all have a purpose. And it all leads to hope. If this journey is where He is asking me to meet Him, then there is no place I'd rather be.
(Even though I complain. )
So I'm gonna lay my world down

Here at Your feet

Look to the Heavens

For all I need

I'm gonna sing my heart out

Praise on repeat

To the God who's never given up on me

Hillsong UNITED, "On Repeat"