Since we last visited, I placed the final piece of the CDH1 puzzle and had my double mastectomy. So here is the last installment of this tale. The series finale, if you will.
Mastectomy feels more personal, more vulnerable, and more intimate to discuss. However, I promised myself at the beginning of this journey that if I could help just one other person by telling my story, I would. So for the three of you who read this (hi, Grandmother), here we go.
Let's talk about my mastectomy and two-year TG checkup…a two-for-one. Which is a perfect segue…
August 9, 2022, was supposed to be a routine annual check-up at the gynecologist.
I was preparing for my two-year check-up at NIH and needed to send an updated mammogram so the team could schedule a breast MRI during my visit.
I had a small place on my right breast that was…I hate to say concerning…but it was something to watch. Every MRI and ultrasound picked up that it was extremely dense but was probably just calcified oil ducts or scar tissue from my implants (2010) or explant and lift (2018).
During the breast exam, I asked Dr. Coronado if she would double-check the right side because my small place had now become a medium place and I could feel it during my self-exams. 
Ladies, do your self-exams. Know what is normal and abnormal for your body. K? K. That's my soapbox for the day. 
Dr. C gave me some tough love. She asked what was standing between me and having the double mastectomy (DMX). I didn't have a good answer. In my mind, I wanted to get married, have kids, and proceed with surgery in my early 40s. Great plan, right? Right.
Plot twist.
I did a lot of research when I found out about CDH1 so Dr. C helped get me on the schedules of my preferred breast surgeon and plastic surgeon for consultations. By August 11, I had my DMX scheduled for October.
No waiting. Let's do this.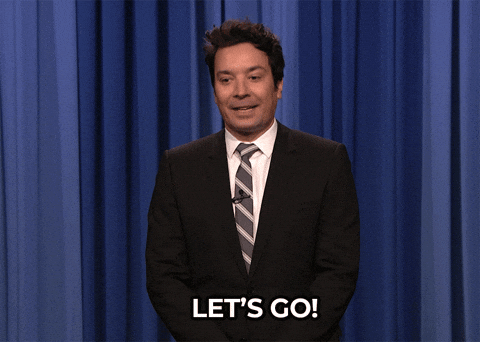 Mastectomy/ reconstruction requires two surgeons. First, there's the breast surgeon who makes the cut and removes all the breast tissue. Then a plastic surgeon comes in to put everything back together. I had a great team and am so grateful for Dr. Anglin (breast surgeon) and Dr. Meade (plastic surgeon).
There are so many decisions to be made surrounding reconstruction:
immediate or delayed reconstruction?
direct to implant or expanders?
DIEP flap or flat?
over the muscle or under the muscle?
It was overwhelming.
I decided I wanted to proceed with immediate reconstruction and direct to implant (DTI).
A lot of plastic surgeons prefer to do expanders. Expanders are deflated little balloons with tags that are sewn into the muscle. Over the course of about three months, the doctor fills the expanders and allows the skin to stretch, relax, and mold to the new desired size. After the patient reaches their preferred size, there is a second surgery to remove the expanders and insert an implant. Expanders, in theory, allow the doctor to all but guarantee perfect symmetry. It's a valid benefit.
During DTI, a piece of medical mesh is sewn into the muscle and wrapped around an implant to create a cocoon for the implant to sit in. The body is traumatized from the mastectomy so DTI can sometimes bring symmetry errors.
I pleaded with Dr. Meade to do DTI because I simply could not fathom having to go through expanders and then yet another surgery. He agreed and said we could always do a revision in a few years.
Phew. I need a deep breath, how about you?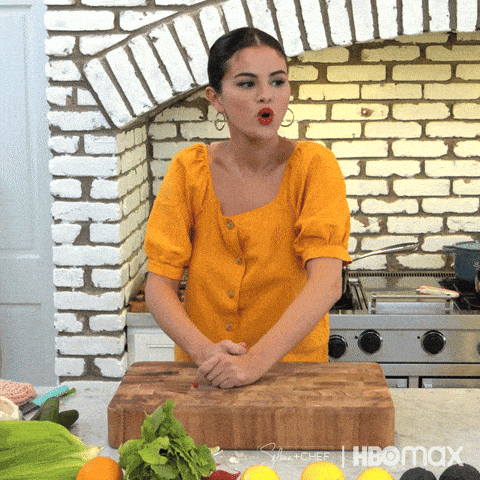 October 11, 2022, came fast. I checked into the hospital, dressed in the super fashionable gown, and the IV was placed. I was very concerned about anesthesia and having tubes down my throat since post-TG I am pieced together differently. Dr. Davis and Rachael provided a letter to my doctors explaining my needs as a TG patient. They are the best. 
The anesthesiologist gave me a little something-something to relax me. I'm told I was cracking everyone (maybe just myself) up. I woke up about four hours later with a new chest.
There were internal stitches, exterior stitches, gauze, and a sponge. All of that was wrapped in plastic around my whole chest and then sealed tightly with a wound vac. Protecting the wound vac was a breast binder. I had four drains coming from the top of each side of my rib cage and the drains were pinned to the binder. It was quite the get-up.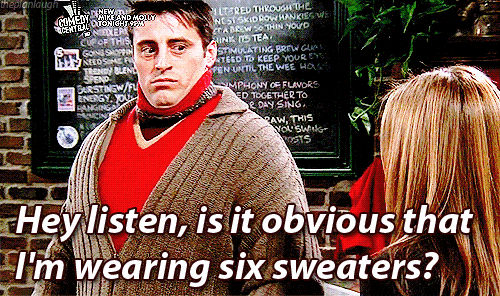 The drains would have to stay for as long as it took my output to reach less than a collective 30ml over the course of two consecutive 24 hours. The wound vac and external stitches would remain for 14 days. It would only be after everything was removed that I would be allowed to shower.
If you know me, you know I love cleanliness… so this was a battle for me.
Ok, back to the original narrative. I stayed one night in the hospital and then my parents took me to an AirBnb for two and a half weeks to help me while I did the bulk of my healing.
My pain post-TG was bad but I never took an opioid. My pain post-DMX was much worse and I took Tramadol to help me sleep at night. I tried the prescribed muscle relaxer and it just made me irritable and not like myself.
I had so many cords coming out of me. The four drains along with the cords and battery pack from the wound vac made it exhausting to move. My mom would get me to stand and shuffle around in 15-minute increments. I didn't feel like doing anything. I was having a hard time eating. I just wanted to sit and be still. 
The first seven days finally passed and it was time for my check-up at Dr. Meade's office. I was really hopeful that my drains could come out since I had minimal output. The plastic keeping everything sealed to my body was really itchy and my skin was clearly having a reaction so I was excited about the potential for relief.
Praise God from whom all blessings flow – the plastic came off, the drains came out, and despite the fact that my skin had blistered underneath the plastic…I was free.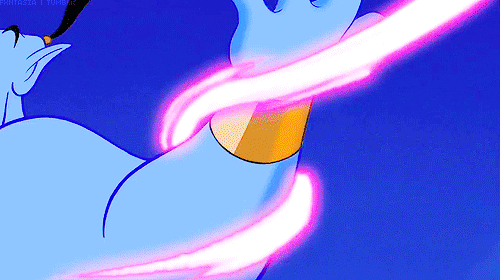 I was down to just wearing a surgical bra and binder.
But, then some new redness popped up. I sent photos to Dr. Meade who called in two antibiotics: Clindamycin and Bactrim. The Clindamycin made me very nauseous so I stopped taking it and continued with only the Bactrim. Bactrim is a sulfa-based antibiotic…just keep that in mind for later. 
At the two-week mark, the external stitches were removed and 48 hours later I was allowed to shower.
The joy. The absolute joy.
I was so happy to be home. I was finishing up my last few pills of Bactrim, looking forward to being able to drive myself at week three, and thrilled to start lifting my arms above my head.
P.S. They recommend waiting until week three to drive because a sharp turn or sudden movement could cause some damage. Ouch.
Then I woke up with a rash. Like, a bad rash. Apparently, first-time sulfa users (me) can take up to 8-10 days to exhibit a reaction. Wouldn't you know, it had been 8 days since I first started Bactrim?? I took Benadryl. The next morning, it was worse. My arms and legs were covered in welts. It spread to my face. The parts of me not covered in welts were covered in hives.
Never looked better.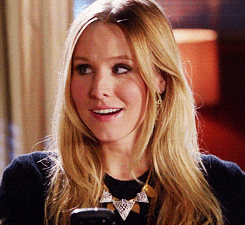 It was a Sunday so I called Dr. Meade's practice and got the on-call doctor. He was worried I might have something called Stevens-Johnson Syndrome and told me to go immediately to the ER – specifically an ER with a burn unit.
When I checked into the ER (and handed my license over) I was incorrectly admitted as "Kathryn Crow, DOB 09/23/1988″…that's…I mean, good try. Before we could move forward with tests, they had to verify there was not another Kathryn Crow in the hospital and have me prove I was *not* Kathryn Crow.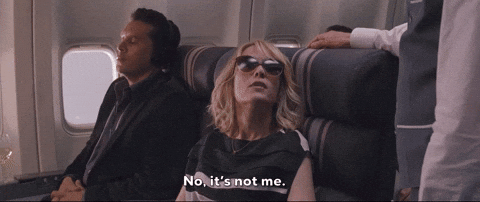 Finally the (two sets of) blood they took ruled out Stevens-Johnson Syndrome. Six hours later, their remedy was "Benadryl and time". I asked if I could at least have a bag of fluids. Might as well be hydrated…
Dr. Meade was so helpful. I sent him daily photos for monitoring and about a week later the rash was gone. I have delicate skin. When I saw Dr. Meade in person at my four-week check-up he said, "oh, is the rash still there? I can see a little redness." Nope. Those are my veins. "Translucent" is the word we're searching for here.
And that's it. I go back in February to make sure the implants are "fluffing and falling" properly and I hope to start strength training again soon.
Oh my gosh, are you still there? That was long.
Oh, one more thing. The pathology report? The place on my right breast was absolutely nothing. There was, however, a tumor growing in my left lobules…which happens to be the part of the breast that CDH1 attacks. It was still benign. Out of all the MRI and ultrasounds I've had, there was never any indication that the left side had anything going on. I am so grateful Dr. C advocated for me.
Also, let it stand as a reminder that sometimes God uses one thing to get our attention because He wants to show us something hidden.
The good news is my two-year check-up at NIH was simple. Bloodwork looked great. My Vitamin D was normal. I rebounded 4% bone density in my hips (yay!) but lost 1% in my spine (boo). That's something to work on. 
I have mostly normal days and very limited bile. I am getting more adventurous and sophisticated with what I eat. My brain has caught on to what most of my hunger signals are and I'm just…living.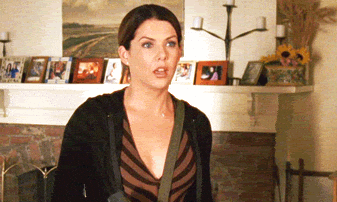 I found out about CDH1 in April 2019. The idea of TG and DMX was like starting at the base of Mt. Kilimanjaro. It was overwhelming and daunting. It looked like a million steps to the top and I wanted to race all the way. There were parts of the trail that were easy and the sun was shining. Parts with horrible thunderstorms and each step felt like a mile. In some parts, friends walked and talked with me to pass the time, and in others, I needed to walk alone. 
I used to think I had to make it to the summit in order to see "the goodness of God in the land of the living"(Psalm 27:13). It has taken me almost four years (I'm a slow learner) to realize there is no greater goodness God can provide than a glimpse of His heart. He has been teaching me how to look for Him with every step of this journey. 
CDH1 has forced me to be still. It has forced me to listen for His heartbeat. It has forced me to abandon my own strength.
So, I am grateful. I am grateful for my little mutated gene. I am grateful I had to experience such a bizarre and intense loss because what I gained is worth so much more. When God knit me together He specifically chose for me to have this gene. He placed it. He saw that it was good and He saw that this was the best way for me "to grasp how wide and long and high and deep is the love of Christ" (Ephesians 3:18). 
And I am grateful to you for coming on this journey with me. What a ride it has been.
Love you, bye.