It's hard to believe, but we are finally here. My surgery is scheduled for Monday morning and there is a lot to do to prepare. This will probably be a very boring post for those of you who are not in the process of or considering a TG, but feel free to read along!
First things first, NIH recommends having three six-ounce "Impact Advanced Recovery" drinks for the five days leading up to surgery. Unfortunately, I will only be able to complete four days…but we will go with what we've got. These drinks have 18 grams of protein and are packed with all kinds of vitamins which support a healthy recovery. They are…delicious. Wait, if you didn't pick up on my sarcasm, go back and read it again. Did you get it that time? 
I'm not sure how other hospitals that perform TGs do things, but at NIH they schedule you for a full day of pre-op tests to aid in the research portion. 
I arrived at NIH at the gracious hands of a good friend who was willing to drive me so I wouldn't have to worry about either being late or taking an Uber/metro. 
One of the first faces I saw at security was the sweet gentleman who spoke to me about Jesus and with whom I was able to share my Dr. Tony Evans book the last time I was at NIH. We had a nice moment of "I remember you!". The morning was off to a great start! 
I made my way through the campus and into the clinic center where I was screened with a temperature check and an oral COVID-19 questionnaire. I was also asked to replace my fashion mask with a surgical mask. I'll be honest, my fashion mask smelled like laundry detergent, and the surgical mask…did not. 
I received a "screened" sticker and was sent on my way.
First stop: phlebotomy. The waiting room is filled with chairs (six feet apart), a fish tank, and a TV playing "soothing" videos of gophers and mountain goats chewing grass. Fortunately, I only had to wait 15 minutes and then was called back.
Once there, I had 21 tubes of blood drawn. Twenty. One.
I wasn't allowed to eat anything after having blood drawn because I had a CT scheduled for later in the day and eating would interfere with the results. But, by grace, the EKG was next and I was able to lie down.
The EKG was quick and painless. Definitely the easiest part of my day. While flat on your back, sensors are applied to your legs and arms, and chest. It takes longer to set up than to actually run the test.
The COVID-19 test was next and it was not so painless. However, I had the nicest woman execute the test with extreme gentleness. Once she was prepared, she stuck the test tip up my nose, let it sit for a long ten seconds, then had to twirl it around and pull it out. It's not pleasant, I'll put it that way. The nurses told me throughout the day they get tested weekly, which is just amazing!
A DEXA scan was next, which is used to evaluate bone density. This was also an easy one. It is an open scan and just a couple of different positions here and there and it's over! Because I won't be absorbing as much calcium through my food, there is great concern over long-term bone density. 

After the DEXA scan, I met with the "pre-anesthesia" office who asked me a few questions, looked over my EKG, and explained how the epidural would work. Basically, they will confirm I am indeed myself and that I'm scheduled for a TG. They will then give me a small dose of drugs to take the edge off but not enough to knock me out. I will still be awake in the operating room while they place the epidural between my shoulder blades. They need me to be awake so they can make sure the placement is comfortable and if I feel too much of a pinch, I can let them know to avoid nerve damage. Once the epidural is set, they will give me the rest of the anesthesia, and I will go to sleep and wake up without a stomach. 

Casual.

The last appointment I had for the day was a CT with contrast. Prior to going back to the machine, they asked me to drink 240 mg/mL of Iohexol Oral Solution. I really struggled with it. The solution was not going down and really wanted to come back up (ew). A nurse walking by asked if I was ok and confirmed with the technician that I could stop and we would just go with the 60 mg/mL I had already consumed. The CT was so much easier than the MRI. They took a scan without contrast and then, using my IV, shot contrast through my system. What an odd experience! If you've never had it done, it feels like a heat wave through your body. After another quick scan, it was over. It took no more than 15 minutes.

Feeling like I was finally done, I started out of the hospital and then received a phone call from the palliative care team at NIH who wanted to check on my mental well-being. Because I had been fasting all day for the CT, I really wanted to tell them I'd be a lot better after a burger.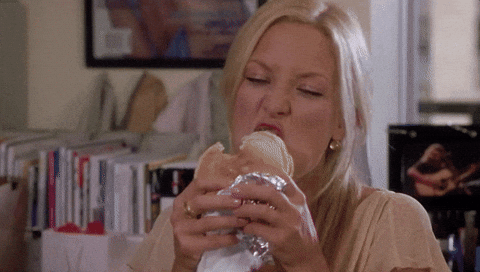 Once I convinced them I was mentally stable, I was able to go on my way.

And if you're curious, I did finally get my burger. 

Now, I wait.
You will keep in perfect peace those whose minds are steadfast, because they trust in You.

Isaiah 26:3, NIV